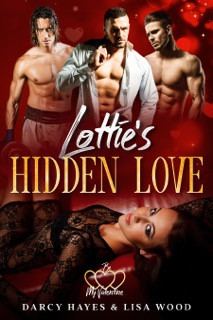 01/09/2022
Lottie hated the cold. Legitimately hated it. Moving to Vermont to escape the violence that had taken over her life was her new beginning. When she applied for a job at a local ski resort, she never imagined she would end up working for the hottest men she'd ever seen. She definitely didn't expect to fall for them. Every. Single. One.
Kyle, Jake, and Eli were best friends who shared everything. To say their sex lives were adventurous would be an understatement. Lottie walked Into their ski resort and they knew they'd found the missing piece in their lives. She was holding something back, something that could put everything they knew to the test.
You can never truly escape the darkness. When it catches up to Lottie, will she survive it? Will her men be able to break the ties to her old life?
They say love conquers all. Time will tell…
This is book 7 of the Be My Valentine Series.
It is a #whychoose book, meaning the FMC will have more than one love interest.
This book includes MF/MM/MFMM and contains a BDSM element.
This is a HEA story with no cliffhanger.
Due to explicit language and content, it is intended for readers 18+.
Books in the contemporary fiction genre are composed of stories that may happen to real people in actual settings. The novels don't fall under other genres or categories. They often happen in precisely the same period that the reader is living (the present), with things that are now, or might be occurring, precisely the same period. The contemporary genre also contains conversational and casual dialogue and sometimes even regional dialects. Contemporary fiction novels will provide you a lot of choices to grow your life reading list. Writers, generally speaking, search for what's trending in their own time for their literary work since it lets them illuminate the weakness or strength of the society.
Famous Book Quotes
"Once you have read a book you care about, some part of it is always with you.Once you have read a book you care about, some part of it is always with you." ― Louis L'Amour, Matagorda/The First Fast Draw
View More