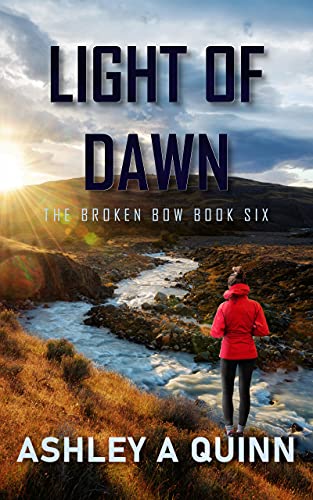 02/10/2022
Years ago, Brady Archer went through a bitter divorce that left him sour on the idea of love. Since then, he's refused to date, preferring one-night stands when he needs to scratch that particular itch. Mostly, he keeps to himself, content with his quiet life as a rancher. There's only one woman who could tempt him to step away from it, though. Loud, bold, and beautiful, Macy Briggs. Her zest for life is infectious, but for shy Brady, it's like trying to touch the sun.
Macy's is in a funk. Life is good, but it's stagnate. The desire to find that special someone has become increasingly harder to ignore. All her friends—hell, even her confirmed bachelor brother—have found their other halves. She knows who she wants: big, buff, I look like a cowboy biker, Brady Archer. But she's firmly in the friend zone. When her brother backs out of a camping trip last-minute, Macy seizes the opportunity to get Brady alone, determined to show him what love should really be like. But when things turn harrowing, they'll have to fight for survival before they can have a chance at love.
Western is fiction books, movies, and tv genres. Westerns are mostly placed in the 19th and early 20th century in the Western United States and tell the stories of cowboys, lands, and also outlaws investigating the western frontier and taming the Wild West. Westerns frequently stress the harshness of the wilderness and often place the action within an arid, barren landscape of hills and deserts. This genre generally portrays the conclusion of what's considered the"idealized American frontier" or person against nature. If you like to read the background, then you have to add this genre to your reading cart.
Famous Book Quotes
"I have always imagined that Paradise will be a kind of library." ― Jorge Luis Borges
View More