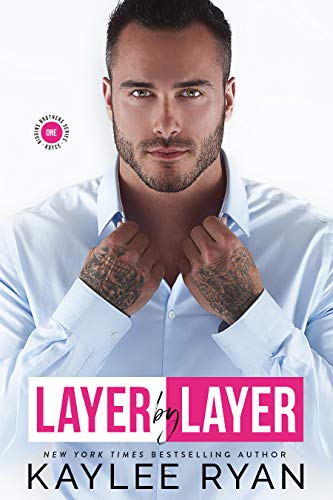 04/30/2022
Sawyer

From the first moment I sit next to the sexy suit on the plane, the butterflies in my stomach have nothing to do with turbulence and everything to do with the way he's looking at me.

When we land, he gives me his number, and I promise to call. Before I get the chance, we meet again.

It turns out he's my new boss and nothing like the gentle stranger from the plane.

The longer I'm with Royce, the more I realize he has many layers, and I want to uncover them all one by one.

If only he would let me in.



Royce

Being CEO requires all of my focus, but I can't stop thinking about the gorgeous woman from the plane with the gorgeous blonde hair and striking green eyes.

Sawyer Gibson is beautiful, intelligent, and very much off-limits. A line I shouldn't cross.

Until I do... and there's no going back.

I want all of her, but she deserves more than my hardened heart can give.


No matter how hard I try, I can't escape her.

Books in the contemporary fiction genre are composed of stories that may happen to real people in actual settings. The novels don't fall under other genres or categories. They often happen in precisely the same period that the reader is living (the present), with things that are now, or might be occurring, precisely the same period. The contemporary genre also contains conversational and casual dialogue and sometimes even regional dialects. Contemporary fiction novels will provide you a lot of choices to grow your life reading list. Writers, generally speaking, search for what's trending in their own time for their literary work since it lets them illuminate the weakness or strength of the society.
Famous Book Quotes
"There are books of which the backs and covers are by far the best parts." ― Charles Dickens, Oliver Twist
View More