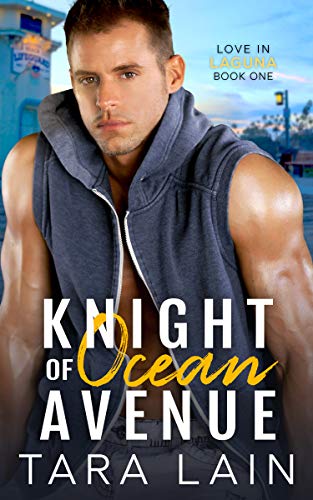 05/03/2022
What if I'm always kidding myself?

Billy Ballew wants to be married, but he's been engaged to three women and can't get to the altar.

He wants to be a contractor, but he's so dyslexic he has to force himself to read and fears the contractor's license test more than death.

He wants to please his mother, but all she wants is for him to give her grandchildren.

What Billy doesn't want is to find out he's gay.

But then he meets Shaz, the one guy so flamboyant Billy can't even be seen with him without losing all his friends – and his family. One more thing Billy wants and can't have.

Maybe he should just stay home with his cats.

KNIGHT OF OCEAN AVENUE is a gay awakening, total opposites attract, trying to please your mother, religious confrontation, learning who you are romance.

Books in the contemporary fiction genre are composed of stories that may happen to real people in actual settings. The novels don't fall under other genres or categories. They often happen in precisely the same period that the reader is living (the present), with things that are now, or might be occurring, precisely the same period. The contemporary genre also contains conversational and casual dialogue and sometimes even regional dialects. Contemporary fiction novels will provide you a lot of choices to grow your life reading list. Writers, generally speaking, search for what's trending in their own time for their literary work since it lets them illuminate the weakness or strength of the society.
Famous Book Quotes
"A book must be the axe for the frozen sea within us." ― Franz Kafka
View More