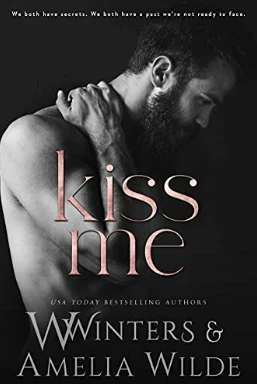 05/19/2022
From USA Today best-selling authors W Winters and Amelia Wilde comes a sinful romance with a touch of dark and angst that will keep you gripping the edge of your seat … and begging for more.
I should have known when I couldn't keep my eyes off her that this would be a mistake.
I was hired to protect her, this woman who's lost everything yet there's an obvious fire that blazes behind her beautiful gaze. She stares back, daring and tempting me. It calls to a side of me that's darker and longs to tame her.
We both have secrets, we both have a past we're not ready to face. More than that, we both want to get lost in each other, falling into a forbidden game of control and power. Of submission and dominance.
The moment she agrees to my terms, I know I've crossed a line. One of many rules I'm willing to break. No one can know, not a soul, but secrets in the life I lead never last for long.
Books in the contemporary fiction genre are composed of stories that may happen to real people in actual settings. The novels don't fall under other genres or categories. They often happen in precisely the same period that the reader is living (the present), with things that are now, or might be occurring, precisely the same period. The contemporary genre also contains conversational and casual dialogue and sometimes even regional dialects. Contemporary fiction novels will provide you a lot of choices to grow your life reading list. Writers, generally speaking, search for what's trending in their own time for their literary work since it lets them illuminate the weakness or strength of the society.
Famous Book Quotes
"If a book about failures doesn't sell, is it a success?" ― Jerry Seinfeld
View More