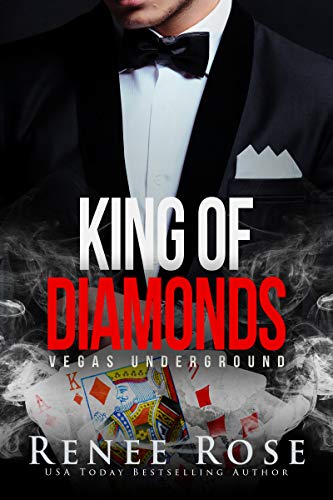 02/24/2022
Dark, steamy, and perfect--Renee Rose has mastered this genre." ~USA Today Bestselling Author Alta Hensley

I WARNED HER.
I told her not to set foot in my casino again. I told her
to stay away. Because if I see her around my suite again,
I'll claim her as my own.
And once I make her mine, I'm not gonna set her free.
I'm king of the Vegas underground and I take
what I want.

So she'd better run. Stay the hell away from my casino.
Or I'll never let her go.

King of Diamonds is a stand-alone mafia romance in the Vegas Underground series. No cheating, no cliffhangers.

Books in the contemporary fiction genre are composed of stories that may happen to real people in actual settings. The novels don't fall under other genres or categories. They often happen in precisely the same period that the reader is living (the present), with things that are now, or might be occurring, precisely the same period. The contemporary genre also contains conversational and casual dialogue and sometimes even regional dialects. Contemporary fiction novels will provide you a lot of choices to grow your life reading list. Writers, generally speaking, search for what's trending in their own time for their literary work since it lets them illuminate the weakness or strength of the society.
Famous Book Quotes
"The love of learning, the sequestered nooks, And all the sweet serenity of books" ― Henry Wadsworth Longfellow
View More