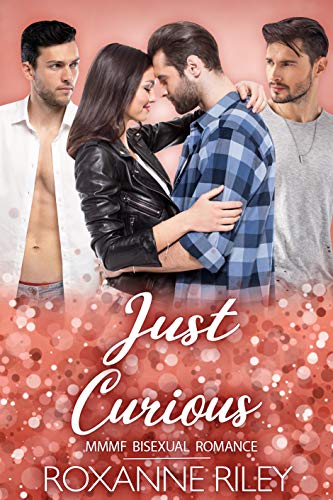 08/30/2022
He was just curious. And now all four of them are.

Getting a new start is always exciting, and Isabelle is loving hers. Freshly out of college, she's got a job and a place of her own in a new town, just a few miles away from her best friend. So, with all this good news, it only makes sense to spend a night on the town celebrating.

And when she meets tall, dark and handsome Spencer at Club Ecstasia, the celebration heats up quickly. While it's normally totally unlike Isabelle, now she's ready to throw caution to the wind and spend the night with him. Spencer seems totally on board at first, but when he freezes and backs out at the last minute, an embarrassed Isabelle flees to dodge the "rejection talk."

While her feelings are hurt, Isabelle's life goes on and she's content thinking she'll never have to face her almost-hookup again. Until she meets her new neighbors, a trio of hot gay men... including Spencer.

Spencer's relationship with Jacob and Luca might be considered "open," but in all the years the three of them have been together, he's never been interested in anyone but the two of them. And in his entire life, he's never truly been attracted to a woman. But the moment he lays eyes on Isabelle, his whole world is turned upside down, and now he's completely confused.

Jacob and Luca are quickly captivated by the girl next door, and they're more than happy to show Spencer the ropes and teach him how to enjoy a woman's curves... especially if he shares her with both of them.

Isabelle isn't sure it's such a great idea to be with three guys at once, but when she catches a glimpse of their six-pack abs, she has to admit it sure is tempting.

Will mutual curiosity lead to just a single night of satisfaction?
Or will it be so hot that all four keep coming back for more?

Just Curious is a bisexual MFMM reverse harem romance with high heat MM, MF and MFM scenes (swords do cross in this one!). It has no cliffhangers and no cheating, but it does have a very happily ever after and lots of steam.

Famous Book Quotes
"Books are a uniquely portable magic." ― Stephen King, On Writing: A Memoir of the Craft
View More