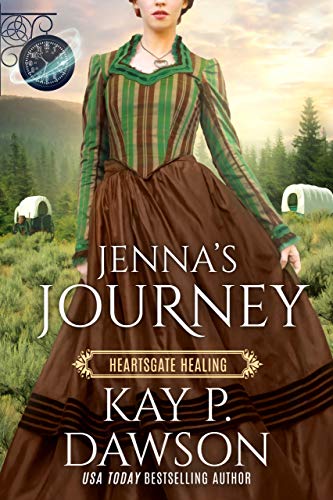 10/07/2022
Jenna Hart grew up knowing she couldn't count on anyone. And now, when her life is being threatened by someone who claimed to love her, she knows it's up to her if she ever wants the happiness she's searching for. When a purple-haired matchmaker who can grant wishes joins their weekly book club, Jenna knows what she has to do.

Adam Wallace is heading west, searching for adventure before he settles down. Unlucky for him, however, not only does his mother decide to join him, but so does the woman he's supposed to be marrying...someday. As if that isn't enough, he stumbles over a woman lying on the ground before heading out on the Oregon Trail, and he finds himself with one more person to look after along the way.

After Jenna lands in the middle of the frontier, she realizes she might not be cut out for life out there. And, when her heart falls for a man already spoken for, she knows a mistake has been made. She was supposed to find her soul mate - the one her heart was meant to find.

Surely the matchmaker wouldn't have sent her to someone who would only break her heart?

Famous Book Quotes
"She read books as one would breathe air, to fill up and live." ― Annie Dillard, The Living
View More