Our Top Bookstagram Hashtags 2022 For Authors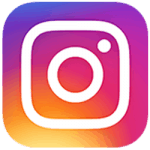 Use the book hashtags below to help drive traffic to your Instagram page and images.  Just copy and paste these to use on Facebook, Twitter and Pinterest as well.
Some of these author hashtags are specific to Instagram so be sure to use them accordingly.
We hope you enjoy our growing list of top Instagram hashtags for authors.  Check back often as we are adding more and updating the numbers.  Also, post below if you have a good hashtag that we haven't included.
[table id=1 /]
How to Use Bookstagram Hashtags to Grow Your Business
If you're a business owner, then you know the importance of social media marketing. What you might not know is that there's a specific way to use hashtags on Instagram to reach new audiences and grow your business. That's where "bookstagram" comes in.
What is Bookstagram?
Bookstagram is a community of book-lovers on Instagram who use the platform to share photos of their favorite books, bookish haul purchases, and reading recommendations. While Bookstagram isn't exclusively for businesses, it can be an excellent way to reach new audiences and promote your products or services.
How to Use Bookstagram Hashtags
The key to using Bookstagram hashtags effectively is to use a mix of relevant, popular, and niche hashtags. Relevant hashtags are those that are directly related to your business, such as #bookstore or #bookclub. Popular hashtags are those that are used frequently by the general public, such as #instabooks or #booksofinstagram. Niche hashtags are those that are used by a specific community or group of people, such as #bookstagrammer or #bibliophile.
When you use a mix of all three types of hashtags, you'll reach the widest possible audience and have the best chance of growing your business. Here are some examples of book-related hashtags that you can use:
#books #bookstagram #bookish #bibliophile #booknerd #booklover #igreads #readinglist #tbrlist (to be read list)
#currentlyreading #amreading
#recommendedreading
#mustread
#bookshelves
#library
#ebooks
#audiobooks
Hashtags are a powerful tool that can help you reach new audiences and grow your business. When used correctly, bookstagram hashtags can help you connect with potential customers who share your love of books. So what are you waiting for? Start using bookstagram hashtags today!
Be sure to check out or ebook promotional services if you need additional help marketing your ebook.  Our promotions go out to our email list, get posted to our website, social pages and various other upgrades as well.