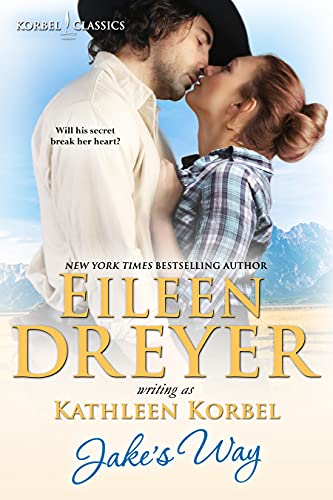 04/10/2022
"A beautifully compelling story of love" —Rendezvous

Everybody knows Jake Kendall. Jake is a success story. Orphaned early, he did such a good job turning around a failing Wyoming horse ranch, he put his three siblings through school and gained a nationwide reputation. Amanda Marlow is the epitome of an east coast author: bright, funny, curious. When she shows up at a cabin on Jake's land to research a book, she threatens Jake's entire world. She represents everything he longs for: freedom, exploration, learning. But Jake has a secret that could bring his entire life tumbling down. And if he lets Amanda close, she could expose it.

Books in the contemporary fiction genre are composed of stories that may happen to real people in actual settings. The novels don't fall under other genres or categories. They often happen in precisely the same period that the reader is living (the present), with things that are now, or might be occurring, precisely the same period. The contemporary genre also contains conversational and casual dialogue and sometimes even regional dialects. Contemporary fiction novels will provide you a lot of choices to grow your life reading list. Writers, generally speaking, search for what's trending in their own time for their literary work since it lets them illuminate the weakness or strength of the society.
Famous Book Quotes
"Good books don't give up all their secrets at once." ― Stephen King
View More