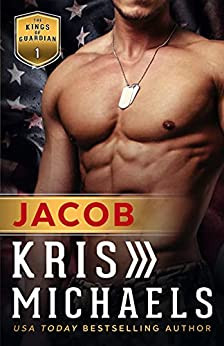 02/05/2022
Victoria Marshall didn't cooperate by dying in the Afghani hell-hole as the CIA expected. Defying all probability, a privately-funded black ops group led by a handsome, sexy-as-sin southerner pulled her out of the warlord's prison cell and brought her home. Even half out of her mind with pain Tori knew this man was special. She made a date with the commander to meet one year later at a restaurant of his choice. Keeping that date was the best thing she ever did.
Jacob King was attracted to the personality of the woman he saved from the warlord's camp. Although it was hard to see what lay under the filth and suppurating wounds she suffered from countless beating, he admired her brave humor in the face of her agonizing injuries. This kind of tough-minded woman was someone he'd like to know, admittedly he never expected the leggy, blond bomb-shell in the red dress who showed up for their date.
But then he never expected she would save his life, either. In a world of shadows, deceit, and dangerous covert missions, where people routinely vanish and living one more day was never a given, Tori and Jacob fight to build their happily ever after.
Books in the contemporary fiction genre are composed of stories that may happen to real people in actual settings. The novels don't fall under other genres or categories. They often happen in precisely the same period that the reader is living (the present), with things that are now, or might be occurring, precisely the same period. The contemporary genre also contains conversational and casual dialogue and sometimes even regional dialects. Contemporary fiction novels will provide you a lot of choices to grow your life reading list. Writers, generally speaking, search for what's trending in their own time for their literary work since it lets them illuminate the weakness or strength of the society.
Famous Book Quotes
"Science and religion are not at odds. Science is simply too young to understand." ― Dan Brown, Angels & Demons
View More