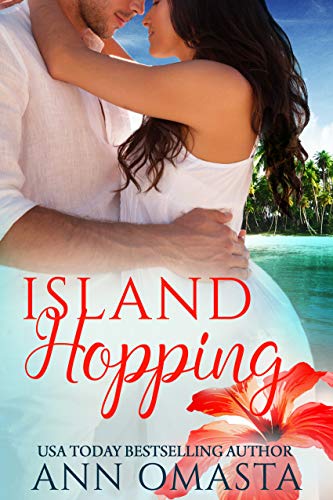 02/03/2022
She's the workaholic everyone loves to hate. He's perfectly content basking on the beach. Can these two polar opposites find enough common ground to let their undeniable spark of attraction ignite?

Lizzie Lowe didn't mean to kiss her best friend, Roxy's, fiancé the night before the wedding. It happened, though, and now Lizzie's desperate to make amends with Roxy's family for that dumb mistake.

Knowing her planning skills are needed to avoid having Roxy's sister, Ruthie's, reality television wedding turn into a complete disaster, Lizzie follows the family to the lovely island paradise of Antigua.

Local island slacker, Shay Sanders, is the last man Lizzie can imagine playing a role in her organized, structured life, yet he keeps miraculously saving her from difficult predicaments.

Two crazy grandmothers who despise each other, TV producers intent on gaining ratings by any means necessary, and the perfect storm all combine to create a hilarious game of one-upmanship that the entire world is watching.

Who will come out on top? Start reading Island Hopping today to find out.

Those books that give you pleasure and laugh, we could declare them Comedy or Funny Books. Humor is a funny thing that can allow you to improve your work-life balance. Pinpointing exactly what an individual will discover funny is not a specific science. There are many different varieties of comedy, but what makes it funny is a matter of opinion. Comedy books differ from person to person since some people find them humorous while others don't. There are thousands of comedy books available in the offline or online market. Comedy books will keep you away from all-day tensions or problems that you have in your life.
Famous Book Quotes
"Literature is a luxury; fiction is a necessity." ― G.K. Chesterton
View More