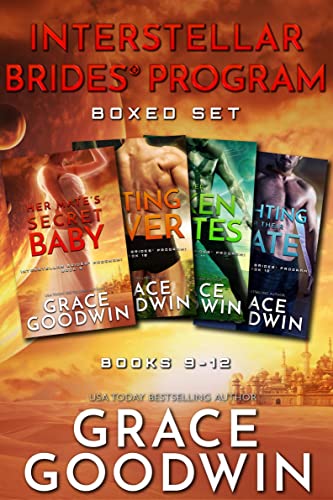 08/13/2022
4 novels from USAT Bestselling author Grace Goodwin in her world-wide, bestselling INTERSTELLAR BRIDES® universe!
Her Mate's Secret Baby: A mate lost to battle, but found again. Plus their secret baby.
Mating Fever: A human fighter on a secret mission. An Atlan whose inner beast has found its match. Who will win this fight?
Her Viken Mates: Their complete dominance will either break her...or set her free forever.
Fighting For Their Mate: No matter the risk, they're willing to sacrifice everything...and fight for their mate.
Famous Book Quotes
"If you go home with somebody, and they don't have books, don't fuck 'em!" ― John Waters
View More