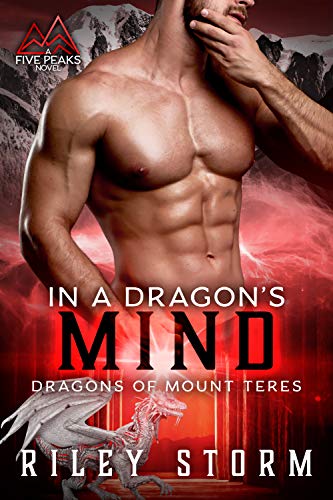 07/20/2022
To survive, she'll have to surrender her heart…

Determined to escape the armed men who took her captive, Ellyn turns to the one man she shouldn't trust. Vlad is big enough to take on an army, but gentle enough to make her body sing with pleasure. She could get lost in his tantalizing gaze, but now is not the time to fall in love.

Vlad can't reveal his true nature to a human, even if she's the most beautiful woman he's ever seen. As a dragon shifter, he's been sworn to secrecy. His clan has been hiding in plain sight among the humans of Five Peaks for almost a century. To rescue the woman who has claimed his heart, he'll have to sacrifice everything.

Together, they must find a way to escape their mutual enemies before they end up dead. That could prove easier said than done however, thanks to an unexpected enemy. Vlad's best friend isn't ready to leave their new home. He'll stop at nothing to make sure they don't leave either, even if it means betraying Vlad and Ellyn.

Famous Book Quotes
""Reading one book is like eating one potato chip."" ― Diane Duane, So You Want to Be a Wizard
View More