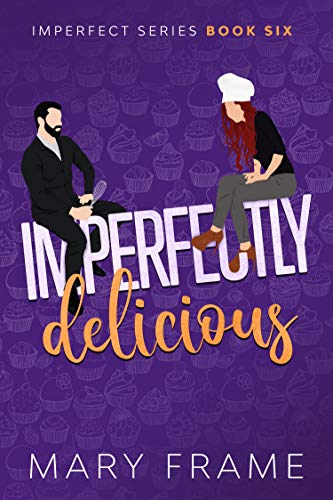 01/19/2022
"Sure to satisfy the sweet tooth of romance-loving foodies." -Publishers Weekly

Scarlett Jackson is anything but perfect. The first time she met famous chef and entrepreneur Guy Chapman, she set him on fire. As a result, she was blacklisted from every restaurant in New York City to the point where she couldn't get hired at a taco stand. But she didn't give up. She got busy. Now she's running her own food truck and things are taking off. Except…through a mixture of impeccable timing and bad luck, she's parking near Guy's newest and most ambitious undertaking: Restaurant Row.

For Guy Chapman, everything must be perfect. His businesses, his food, his whole life. He has more on the line than creating a culinary empire. There are people who rely on him, from employees to a sister who requires twenty-four-hour care. So when a plucky baker running an inconvenient food truck throws a wrench into his plans, he can't let it go.

When things start getting hot in both their kitchens, Guy and Scarlett have to decide what's more important: winning the block or winning each other's hearts.

Those books that give you pleasure and laugh, we could declare them Comedy or Funny Books. Humor is a funny thing that can allow you to improve your work-life balance. Pinpointing exactly what an individual will discover funny is not a specific science. There are many different varieties of comedy, but what makes it funny is a matter of opinion. Comedy books differ from person to person since some people find them humorous while others don't. There are thousands of comedy books available in the offline or online market. Comedy books will keep you away from all-day tensions or problems that you have in your life.
Famous Book Quotes
"If a book about failures doesn't sell, is it a success?" ― Jerry Seinfeld
View More