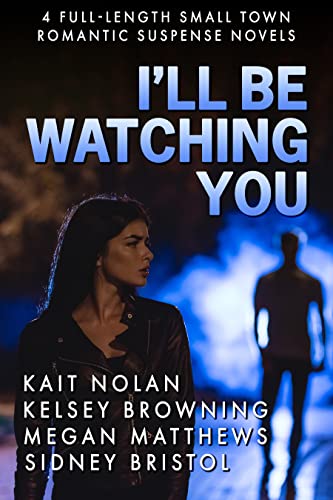 11/30/2022
MAKE YOU FEEL MY LOVE by Kait Nolan

Will danger catapult these lifelong friends to lovers?

When a shadow from her past returns to Wishful, librarian Autumn Buchanan must rely on the man she's loved since childhood: chief of police Judd Hamilton. But can Judd protect Autumn and allow himself to fall for his best friend?

GOING HARD by Kelsey Browning

Will her secret offer them a second chance or tear them apart forever?

When a stalker targets blacksmith Carlie Beth Parrish, sports agent and long-ago one-night-stand Grif Steele steps in to protect her. But once Grif discovers the fourteen-year-old secret Carlie Beth's been keeping from him, will he embrace the truth or will he turn his back on their second chance?

FUTURE RISK by Megan Matthews

Bennett Walker has a secret. A big one. Will it ruin everything he's worked for in Pelican Bay?

When somebody targets the new bakery owner, Anessa looks for help from her favorite former Navy SEAL. Bennett jumps in to protect the woman he's quickly falling for, but his secrets might cost more than just the mission and their new relationship. If he's not careful someone might lose a life.

FIGHTING REDEMPTION by Sidney Bristol

Alex has resisted Jena from day one, but now he's the only one she can turn to. Will he be able to resist her?

Alex is pushed to his limits after offering his guest room to his tactical medic following a B&E that leaves her rattled. As their forbidden relationship blossoms, Alex uncovers Jena's secrets and questions everything he thinks he knows about her.

Famous Book Quotes
"Outside of a dog, a book is man's best friend. Inside of a dog it's too dark to read." ― Groucho Marx
View More