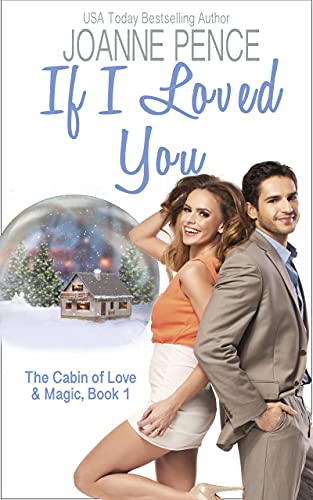 05/16/2022
Two troubled strangers, a remote mountain cabin. Both arrive at the same time. Both expect to be alone. And neither expects the cabin to be haunted… 

When Carly Fullerton's doctor tells her she must take some time away from her business to rest and regain her health, the only place she can afford to go to is a remote cabin that she owns with her two half-sisters. She's paid little attention to the cabin, and doesn't know her sister, Julia, has rented it out.
Alex Townson is a writer whose life has become more complicated and troubled than the thrillers he pens. And now, people he cares about and helps are counting on the success of his next book. He decides to get away from everybody and everything, to find a place completely isolated so he can write with no distractions. When he finds a vacation rental in a remote location, he believes it offers exactly what he needs.
Both arrive at the cabin at the same time, both need to remain there, and both want to be alone. As they struggle with each other and the bizarre happenings around them, each hopes the other will leave ... but the cabin's ghosts have a different idea.
The complete trilogy is now available! Grab it today!
If I Loved You (#1)
This Can't be Love (#2)
Sentimental Journey (#3)
In general words, the paranormal literary fiction genre comprises beings and happenings beyond the world of normal scientific comprehension of the natural world. Novels in the fiction genre are all put in the actual world. However, they comprise experiences that defy scientific explanation. For instance, stories put on earth contain angels, demons, witches, psychics, witches, etc. If you love to read some books with ghosts and angels, you must add this category to your reading list. Many books available in the market come under the Paranormal Genre, and you can buy them online or offline.
Famous Book Quotes
"There is no friend as loyal as a book." ― Ernest Hemingway
View More