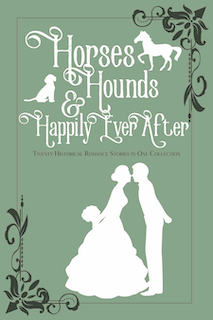 05/04/2022
Escape with over 20 Historical Romance stories with all the feels!
✔ Horses, animals and love, oh my!
✔ Happily ever afters
This sweet historical romance collection contains over 20 original historical romance novellas from best-selling authors.
All proceeds benefit animal rescue All Seated In A Barn
Don't miss this limited edition box set, featuring some of your favorite authors, is both heartwarming and inspiring.
A clean love is simply a means to spell out a love story that will not include explicit sex, excessive gore and violence, and profanity. The category is started by amazon. This new category helps readers that desire the love and emotion without particulars of this romantic bedroom kitchen/car/outside / etc.--gymnastics to discover exactly what they're looking for. You may read this book with your family. This class is specially created for readers that are uncomfortable reading fantasy books with sexually explicit material, an excessive amount of blood and guts, and a lot of f-bombs.
Famous Book Quotes
"There is no friend as loyal as a book." ― Ernest Hemingway
View More