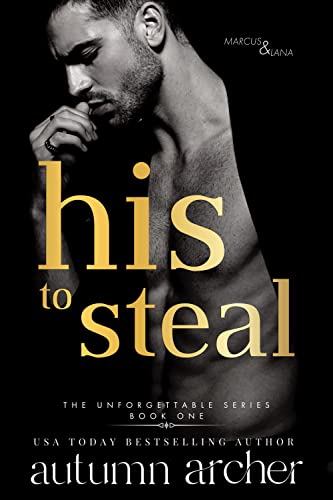 07/18/2022
This wasn't supposed to happen. Business is the priority. Whiskey soothes his demons. Women come and go.
It's his underground club. His rules. He's in control.
But rules are made to be broken.
Lana Craig wanders into his club like a defenceless lamb strays into the wolf's den. Innocent and completely unaware of his identity. That alone sets his intrigue alight. She commands his full attention the second their eyes lock. He has to have her. But when he tastes the forbidden, he's quickly tormented with the need for more. The heat between them blazes like nothing he's ever experienced before––and then he pushes her away.
The wealthy Irish club owner doesn't play with his guests. Especially women who belong to someone else.
Lana
Her boyfriend said it would be fun. Their relationship lacks that special spark. So a night in an elite club is a last resort. A thrill. A pathetic attempt to salvage something that's already dying.
She should listen to her gut instinct and refuse to go. Instead, Lana walks into a world she isn't prepared for. A gorgeous stranger kickstarts a new hunger. Embeds an unshakeable memory, and escorts her off the premises. Now her world is upside down. Marcus McGrath is on the tip of her tongue and waiting outside her office the next day.
Then, the unthinkable happens. Something none of them could have predicted. Marcus wasn't the only devil she met that night...
Get this Amazon number one best seller now. If you adore contemporary romance filled with secrets and laced with suspense, then you will love the first book in this collection.
Note: His to Steal leads to a heart-stopping cliffhanger. Follow on with His to Keep.
Famous Book Quotes
"I lived in books more than I lived anywhere else." ― Neil Gaiman, The Ocean at the End of the Lane
View More