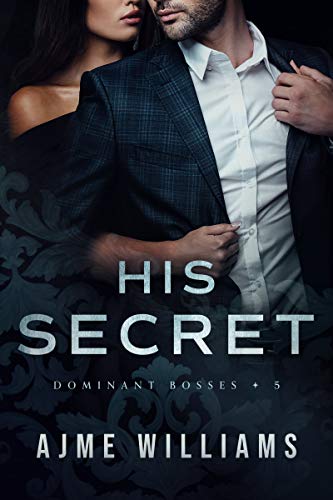 05/01/2022
I only had one option: Run away from my wedding.
But what I did next was quite unexpected.
I fell in love with trouble.

My secrets were all piled up when I met Zach.
A changed identity, a new name, but the same soft heart.
Zach was my new boss, but I couldn't say no to his demands.
He took me by storm and by surprise.
I saw a submissive side of me that I didn't know existed.
And then it happened…
The thing that I was most afraid of.
My family tracked me down.
I knew drama would follow and secrets would be revealed.
But never in a million years did I think that I'd feel this stupid.

Zach is not who he said he was.
Another betrayal… Well, big surprise!
Good thing I know how to start over.
But do I really want to run away this time around?

Dominant bosses, sassy bbw's, loads of office drama and angst! Each book in the series can be read on it's own, promises oodles of kindle melting heat and of course, a very passionate happily ever after. His Secret is Zach and Eleni's story.
Books do not have to be read in order.

A story that is not streamlined with a particular genre is listed under others. These books generally have mixed content. Somewhere these books talk about romance and switch to suspense after a couple of pages and many other kinds of content can be expected from these books. Readers who are not too specific about the genre can pick any from others. If you have reading habits and can pick any without being so particular then others section is for you. Selecting a genre-specific book might be a tedious task for you. So just go easy. Happy Reading.
Famous Book Quotes
"That's the thing about books. They let you travel without moving your feet." ― Jhumpa Lahiri, The Namesake
View More