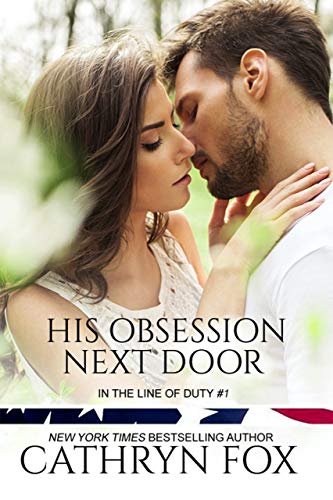 03/24/2022
"I LOVED this story. OMG this hero was all that and then some. I definitely RECOMMEND the book. I enjoyed every page!!" 5 star, Gatorfan, Amazon.
He left to fight beside my brother, only to come back alone.
He's different now.
Harder.
A beautifully scarred soul.
It does nothing to extinguish the heat between us.
I want him. He wants me.
Except he's taken on the role of my protector.
I'm not having any of that. Not when I'm the only woman who can soothe the savage beast inside him.
Each book in the Line of Duty Series can be read as a Standalone.
His Obsession Next Door
His Trouble in Tallulah
His Taste of Temptation
His Moment to Steal
is Best Friend's Girl
His Reason to Stay
His Strings to Pull (Novella)
Digital Books

The military is a genre of fiction focusing on military actions, such as warfare, conflicts, battle, fighting, or army life. For example, the military genre can include an autobiography of a member of army personnel who did amazing things or decided that changed the tide of a war utilizing the new or radical military plan. Another autobiographical example maybe a president or other leader (based upon the country) who had been involved in political relations which started or finished a war with something of a military foundation or plan. The military genre may also have novels about weaponry or equipment.
Famous Book Quotes
"Literature is a luxury; fiction is a necessity." ― G.K. Chesterton
View More