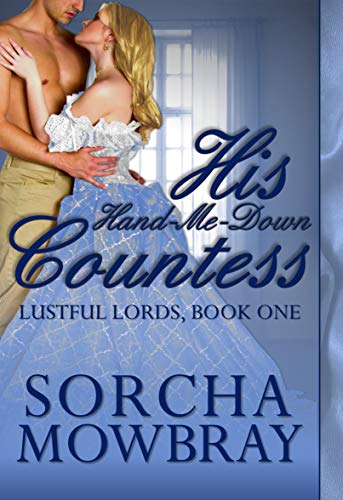 05/27/2022
His brother's untimely death leaves him with an Earldom and a fiancée. Too bad he wants neither of them...

Theodora Lawton has no need of a husband. As an independent woman, she wants to own property, make investments and be the master of her destiny. Unfortunately, her father signed her life away in a marriage contract to the future Earl of Stonemere. But then the cad upped and died, leaving her fate in the hands of his brother, one of the renowned Lustful Lords.

Achilles Denton, the Earl of Stonemere, is far more prepared to be a soldier than a peer. Deeply scarred by his last tour of duty, he knows he will never be a proper, upstanding pillar of the empire. Balanced on the edge of madness, he finds respite by keeping a tight rein on his life, both in and out of the bedroom. His brother's death has left him with responsibilities he never wanted and isn't prepared to handle in the respectable manner expected of a peer.

Further complicating his new life is an unwanted fiancée who comes with his equally unwanted title. Saddled with a hand-me-down countess, he soon discovers the woman is a force unto herself. As he grapples with the burden of his new responsibilities, he discovers someone wants him dead. The question is, can he stay alive long enough to figure out who's trying to kill him while he tries to tame his headstrong wife?

Historical fiction is a literary genre in which the narrative takes place in the past. Historical books capture the particulars of the time as correctly as possible to get authenticities, such as societal norms, ways, habits, and traditions. Historical fiction is put in a real location during a culturally recognizable moment. The facts and the actions from the narrative can be a mixture of real occasions and ones in the writer's creativity as they fill in the gaps. Characters may be pure fiction or based on actual people. But what about them and their look and attitudes, how they talk, and issues that they face, everything which should match the era.
Famous Book Quotes
"I have always imagined that Paradise will be a kind of library." ― Jorge Luis Borges
View More