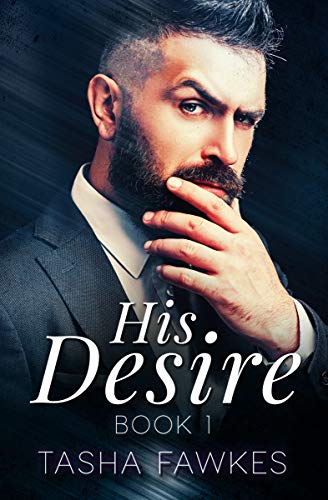 09/25/2022
Braden Steele wasn't supposed to find me. A billionaire CEO doesn't belong in my world.

Is this fate? Or is he a world-class stalker?

Maybe he thinks, just because we had a near-death experience together, that it meant something? That being trapped together in an elevator, is a sign from the universe? I don't care what he thinks. He's screwing up my routine. And that's where I draw the line. Comedy is all I got. I worked hard to erase the horrors of my past and no billionaire stalker is going to ruin that.

After Braden Steele survives an elevator accident trapped with Isabella, a young hopeful comedian, he can't get her out of his mind. He realises that is a distraction a CEO can't afford, yet, he MUST see her again . . . even if he has to visit every comedy club in town to find her.

Don't miss His Desire, the latest steamy series from Tasha Fawkes.

Famous Book Quotes
"Sleep is good, he said, and books are better." ― George R.R. Martin
View More