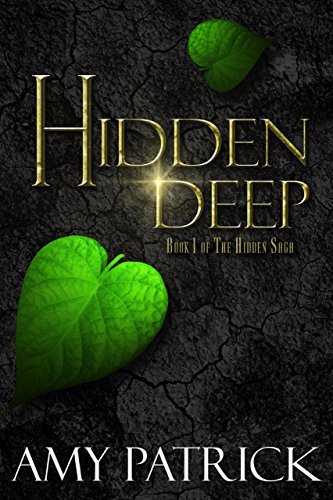 12/01/2022
HE ISN'T SUPPOSED TO EVEN TALK TO A HUMAN... MUCH LESS FALL IN LOVE WITH ONE.
Sixteen-year-old Ryann Carroll has just run into the guy who saved her life ten years ago. 
You might think she'd be happy to see him again. Not exactly. She's a bit underdressed (as in skinny-dipping) and he's ...not supposed to exist.
After her father's affair, all Ryann wants is to escape the family implosion fallout and find a little peace. She also wouldn't mind a first date that didn't suck, but she's determined not to end up like her mom: vulnerable, betrayed, destroyed. Ryann's just moved into her grandma's house in rural Mississippi, the same place where ten years earlier she became lost in the woods overnight and nearly died.
She's still irresistibly drawn to those woods. There she encounters the boy who kept her from freezing to death that long ago winter night and was nowhere to be seen when rescuers arrived. He's still mysterious, but now all grown-up and gorgeous, too. And the more she's with him, the greater the threat he poses to Ryann's strict policy-- never want someone more than he wants you.
Seventeen-year-old Lad knows the law of his people all too well: Don't get careless and Don't get caught.
It's allowed his race to live undetected in this world for thousands of years, mentioned only in flawed and fading folklore. Lad's never been able to forget about Ryann since that night ten years ago. When he sees her again, his fascination re-ignites and becomes a growing desire that tempts him to break all the rules. He's not even supposed to talk to a human, much less fall in love with one.
And the timing is atrocious.
 The Assemblage is coming, the rift between the Light and Dark is widening. Lad may have to trade his own chance at happiness to keep the humans, especially Ryann, blissfully ignorant and safe.
**Grab your copy today and Give in to the Glamour of the Hidden Saga!**
HIDDEN DEEP is a romantic and gripping full length YA paranormal romance of 87,000 words that will transport urban fantasy fans to a fascinating supernatural world within our own, filled with suspense, danger, sizzling tension, and desire.
Binge the COMPLETE series!
THE HIDDEN SAGA READING ORDER:
Book 1: Hidden Deep
Book 2: Hidden Heart
Book 3: Hidden Hope
The Sway-- A Hidden Saga Companion Novella
Book 4: Hidden Darkness (The Dark Court, Book 1)
Book 5: Hidden Danger (The Dark Court, Book 2)
Book 6: Hidden Desire (The Dark Court, Book 3)
Book 7: Hidden Game (The Ancient Court #1)
Book 8: Hidden Magic (The Ancient Court #2)
Book 9: Hidden Hero (The Ancient Court #3)
Book 10: Hidden Heir
Honors for Hidden Deep:
2013 YA Finalist in the prestigious RWA Golden Heart romance writing contest
Winner of the Young Adult Maggie award - Georgia Romance Writers
***Fans of high-stakes urban fantasy like The Mortal Instruments and deeply romantic paranormal romance sagas like Twilight and A Shade of Vampire will be drawn to the addicting, heart pounding excitement and suspense of Amy Patrick's sexy, magical Hidden Saga.***
If you love Fae stories like the Iron Fey series, The Cruel Prince, and A Court of Thorns and Roses, you'll fall in love with the Hidden Saga!
 Get your copy today and Give in to the Glamour.
Famous Book Quotes
"Many people, myself among them, feel better at the mere sight of a book." ― Jane Smiley
View More

Featured Author
Discover Romance Books You'll Love!