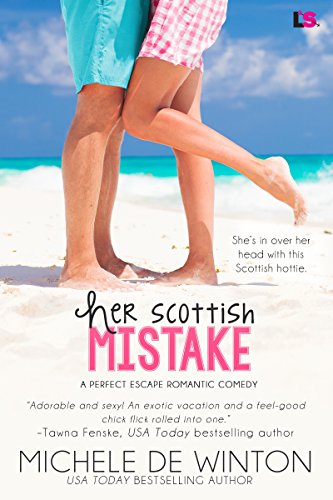 01/18/2022
Aspiring blogger Janie Milan is finally on her dream trip to Thailand. But when an unfortunate piña colada incident lands her in the path of a hot Scotsman, Janie finds herself dying to find out what's under his kilt. Only the frustratingly sexy man isn't who he's pretending to be…

After cutting a deal to keep his brother safe, Scottish heartthrob Blaine Galloway is hiding from the press. But his secret identity starts to slip the second he meets small-town blogger, Janie. Now the press is hot on their heels and Blaine's life is tumbling into a tabloid-sponsored hell. Coincidence? He's not so sure.

Digital Books





Those books that give you pleasure and laugh, we could declare them Comedy or Funny Books. Humor is a funny thing that can allow you to improve your work-life balance. Pinpointing exactly what an individual will discover funny is not a specific science. There are many different varieties of comedy, but what makes it funny is a matter of opinion. Comedy books differ from person to person since some people find them humorous while others don't. There are thousands of comedy books available in the offline or online market. Comedy books will keep you away from all-day tensions or problems that you have in your life.
Famous Book Quotes
"Many people, myself among them, feel better at the mere sight of a book." ― Jane Smiley
View More