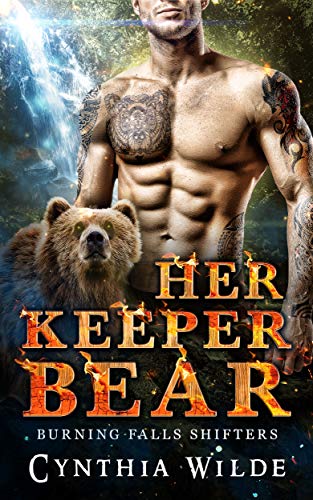 05/16/2022
Small town secrets are hard to keep, and those within Burning Falls, harder still…


When Cindy Lowell leaves her cushy job in New York City and returns to her childhood home, she thinks it's to care for her elderly grandmother, but something deeper is calling her. Despite her attempts to stay focused on her "fresh start", one charismatic stand-offish jerk named Chase Martin is making that near impossible. The attraction is burning and electric, but she can't help the feeling he is hiding something from her…something big.

Chase cannot help his immediate animal attraction to "New-Girl-In-Town", Cindy Lowell. Trouble is she's a bit too curious about her new home. His job as leader of the bear clan is to protect the town and its citizens, at all costs. Their secrets are meant to stay just that: secret. Even as he tries to negotiate his growing attraction to Cindy, Chase struggles with demons of his own.

Caught up as they are in their own dramas, neither of them recognizes a new threat circling Burning Falls. Will they wake up to it in time to save the town? And as everything starts to blow up, can they handle the secrets they discover?

Join Cindy as she steps into the hidden world of Burning Falls, where magic lurks around every corner and nothing is what it seems!


Also included is a short preview of the second installment in the series, Her Frenemy Bear.

This story contains no cheating, no cliff hangers, and of course has a HEA! ; )
Warning: This ebook contains mature themes and language and is meant for 18+ readers only.

In general words, the paranormal literary fiction genre comprises beings and happenings beyond the world of normal scientific comprehension of the natural world. Novels in the fiction genre are all put in the actual world. However, they comprise experiences that defy scientific explanation. For instance, stories put on earth contain angels, demons, witches, psychics, witches, etc. If you love to read some books with ghosts and angels, you must add this category to your reading list. Many books available in the market come under the Paranormal Genre, and you can buy them online or offline.
Famous Book Quotes
"You can never get a cup of tea large enough or a book long enough to suit me." ― C.S. Lewis
View More