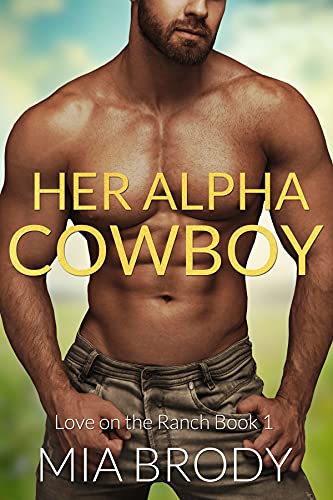 05/01/2022
I had no place to go until the sexy cowboy took me in...

Riley Walker

I never thought I'd end up this way: pregnant and alone at nineteen. With no place to go, I start sleeping in the heated barn of a local rancher at night and working on his farm during the day. Everything is fine until he discovers me in the barn one night.

Nick Taylor

I wasn't expecting to discover my curvy new hire sleeping in my barn or find out that she's also pregnant and alone. So I take her back to my house with every intention of keeping my hands off of her. But you know what they say about the road to hell…
Welcome to Courage County, North Carolina where alpha cowboys fall for strong curvy women and find love on the ranch. There's NO cheating and NO cliffhangers. Just a sweet, sexy HEA.
Books in the contemporary fiction genre are composed of stories that may happen to real people in actual settings. The novels don't fall under other genres or categories. They often happen in precisely the same period that the reader is living (the present), with things that are now, or might be occurring, precisely the same period. The contemporary genre also contains conversational and casual dialogue and sometimes even regional dialects. Contemporary fiction novels will provide you a lot of choices to grow your life reading list. Writers, generally speaking, search for what's trending in their own time for their literary work since it lets them illuminate the weakness or strength of the society.
Famous Book Quotes
"Be careful about reading health books. Some fine day you'll die of a misprint." ― Markus Herz
View More