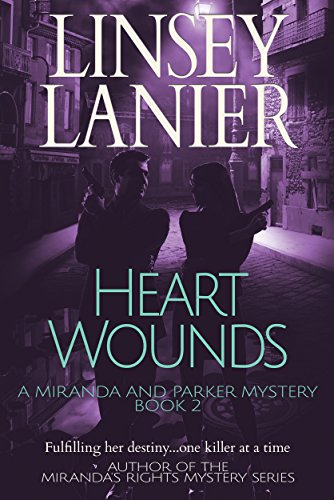 03/25/2022
"I LOVE this book and the whole series!" Amazon reviewer
At the London Museum of Antiquity,
the priceless Marc Antony dagger is stolen.
The museum director is heart-broken.
He knows only one person can help him now.
Actually, two people. Ace private investigator Wade Parker and his new bride and partner, Miranda Steele.
But when she gets to London, Miranda realizes someone could murder for a museum piece valued at over five million pounds. And would murder again to keep it.
She's determined to find the culprit before that happens.
But the killer strikes first, setting Parker's nerves on edge. Could Miranda be the next target?
This time Parker doesn't hesitate to protest. And Miranda doesn't hesitate to flare up.
And now the killer is closing in.
Can the detectives work out their issues before one of them dies?
Or will they be too late?
You'll want to read this exciting thriller, because it's full of twists and turns.
Get it now.
THE MIRANDA'S RIGHTS MYSTERY SERIES
Someone Else's Daughter
Delicious Torment
Forever Mine
Fire Dancer
Thin Ice
THE MIRANDA AND PARKER MYSTERY SERIES
All Eyes on Me
Heart Wounds
Clowns and Cowboys
The Watcher
Zero Dark Chocolate
Trial by Fire
Smoke Screen
The Boy
Snakebit
Mind Bender
Roses from My Killer
The Stolen Girl
Vanishing Act
Predator
Retribution
Most Likely to Die
(more to come)
MAGGIE DELANEY POLICE THRILLER SERIES
Chicago Cop
Good Cop Bad Cop
Digital Books

A story that is not streamlined with a particular genre is listed under others. These books generally have mixed content. Somewhere these books talk about romance and switch to suspense after a couple of pages and many other kinds of content can be expected from these books. Readers who are not too specific about the genre can pick any from others. If you have reading habits and can pick any without being so particular then others section is for you. Selecting a genre-specific book might be a tedious task for you. So just go easy. Happy Reading.
Famous Book Quotes
"If you go home with somebody, and they don't have books, don't fuck 'em!" ― John Waters
View More