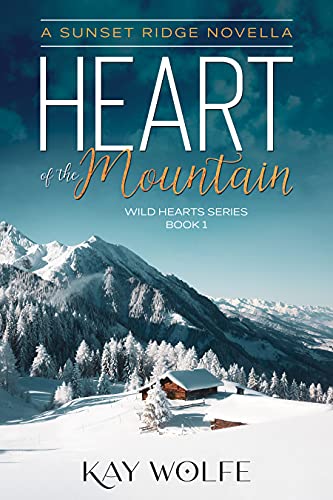 04/25/2022
A broken heart. A mountain escape. Cougars, cliffs, wild storms...and a second chance at love?
Lara is a Chicago lawyer at a powerful firm. When the fallout from a failed relationship threatens to derail her life, a drastic change is needed. Her friend suggests a cabin-getaway in Wyoming to get her life in order. Suddenly she finds herself out west, the natural beauty beginning to heal her heart.
The mountains are no place for the unwary and one misstep can be fatal. When Lara is saved by Chase, she discovers in the wounded ex-soldier a soul like none she has met before - a man who makes her feel alive again. Before she knows it, she finds herself on a journey that will risk her heart and her very life.
Can two hurt souls find love and healing during a stormy Wyoming fall?
Heart of the Mountain is a moving sweet contemporary romance that is full of peril, romance and redemption. It is perfect for reading by the beach or under your favorite tree. For fans of Carolyn Brown, Liz Isaacson, and Debbie Macomber.
This is Book 1 of 6 in the heartwarming Wild Hearts series and is set in the beautiful Wyoming mountains.
Scroll up and grab your copy now!
In simple words, the novel penned by a Christian worldview, a way of viewing the world separated through the facts shown in the Bible, is called Christian books. It implies a sovereign God who made everyone and everything; it believes we are responsible to
God
for our decisions, promises, and activities; it feels we require forgiveness and redemption and that it comes only through the person of Jesus Christ. There are two types of Christian Books:
Christian fiction
Christian fiction books are those books that overtly display elements of Christianity in the story, mixing things like prayer, conversion, church.
Christian non-fiction
Christian non-fiction is normally overt in its use of Biblical beliefs to explain an appropriate subject.
Famous Book Quotes
"Good books don't give up all their secrets at once." ― Stephen King
View More