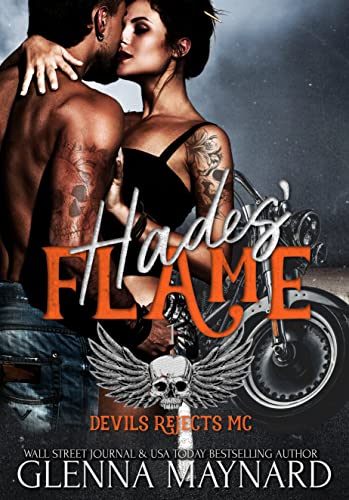 09/22/2022
When you make a deal with the devil he's going to want to collect his dues.

Sara
I gave up everything to be with Danny.
All I want is his love.
All he wants is to build an empire.
A new day is upon the Devils Rejects MC.
I am a stranger in their eyes.
The daughter of an old enemy.
A forty year old feud doesn't end overnight.
I will show them I have rebel blood running through my veins, but a Devils Reject owns my heart.
Danny
I was made a deal I couldn't refuse.
A deal that promised me my forever.
I shook hands with the devil to get what I wanted.
Lies will threaten to destroy us.
Lies will build my empire.
Innocent blood will pay my debt.
I will do anything to protect the woman I love.

Book One of the Devil's Rejects MC. It is not required but is recommended that you have read the Black Rebel Riders' MC Series before starting this series for full enjoyment.
Digital Books

Famous Book Quotes
"Only the very weak-minded refuse to be influenced by literature and poetry." ― Cassandra Clare, Clockwork Angel
View More