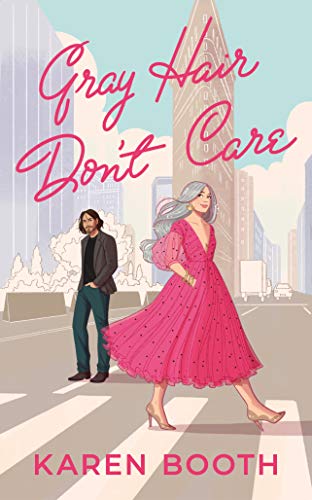 05/28/2022
"Get ready to embrace the force that is Lela Bennett in this sassy, funny romance that will suck you in right from the first wedding crasher moment!" –Wall Street Journal and USA Today bestselling author Avery Flynn

Everything went wrong. And then she went gray.

At 47, newly divorced makeup artist Lela Bennett is dreading her next steps. Dating. Meeting people. Not letting herself go. But then she runs into Donovan James and tries something different—sleeping with her sexy crush from college. Unfortunately, in a post-orgasm stupor, Lela confesses she was in love with Donovan all those years ago. He responds by leaving while she sleeps. The next morning, her gray hairs are practically taunting her. She knows she has to get it together. Forget men. Embrace her age. Own her gray.

Donovan James is a marketing genius, but his ex-wives will tell you—nothing freaks him out like feelings. Three years after his one-night stand with Lela, he's focused on his daughter's lifestyle company, but unprepared to meet the face of their new beauty brand. It's Lela. With stunning silver locks and new confidence, she's no longer swayed by his charms. When business starts booming, the universe seems intent on throwing them together time and again. And suddenly, two people convinced that romance was behind them are wondering if love could be what's next.

Books in the contemporary fiction genre are composed of stories that may happen to real people in actual settings. The novels don't fall under other genres or categories. They often happen in precisely the same period that the reader is living (the present), with things that are now, or might be occurring, precisely the same period. The contemporary genre also contains conversational and casual dialogue and sometimes even regional dialects. Contemporary fiction novels will provide you a lot of choices to grow your life reading list. Writers, generally speaking, search for what's trending in their own time for their literary work since it lets them illuminate the weakness or strength of the society.
Famous Book Quotes
"Books are a uniquely portable magic." ― Stephen King, On Writing: A Memoir of the Craft
View More