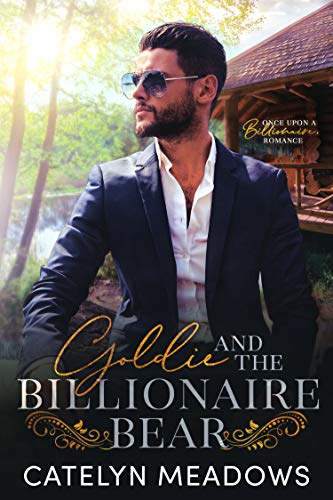 02/28/2022
"Part romance, part fairytale…This charming retelling avoids mere imitation by creating three-dimensional characters that the reader cannot help but like." --Publisher's Weekly BookLife Prize

Dark. Mysterious. Handsome. Adrian Bear is just right.

Searching for her missing aunt is not going well. Goldie is lost in the woods. It's dark. It's cold. And her car is almost out of gas. So when she stumbles upon a hidden cabin, she doesn't hesitate to break in, have a bowl of oatmeal, and climb into the biggest bed she's ever seen.

That's when the bear finds her.

The last thing Adrian Bear needs is a beautiful blonde sleeping in his cabin. But his weekend plans to locate his late father's missing lockbox quickly veer into an attempt to help Goldie find her long-lost aunt instead. It isn't only because Adrian is the type of person to help a person in need. But because the woman who ate his oatmeal, sat in his chair, and who he discovered sleeping at his cabin is too captivating to let go. She's no catch-and-release. She's a keeper.

If only he could convince her of that.

Get lost with Goldie and Adrian in this clean, romantic Goldilocks retelling by bestselling author Catelyn Meadows!

Digital Books

A clean love is simply a means to spell out a love story that will not include explicit sex, excessive gore and violence, and profanity. The category is started by amazon. This new category helps readers that desire the love and emotion without particulars of this romantic bedroom kitchen/car/outside / etc.--gymnastics to discover exactly what they're looking for. You may read this book with your family. This class is specially created for readers that are uncomfortable reading fantasy books with sexually explicit material, an excessive amount of blood and guts, and a lot of f-bombs.
Famous Book Quotes
"The world is a book and those who do not travel read only one page." ― Augustine of Hippo
View More