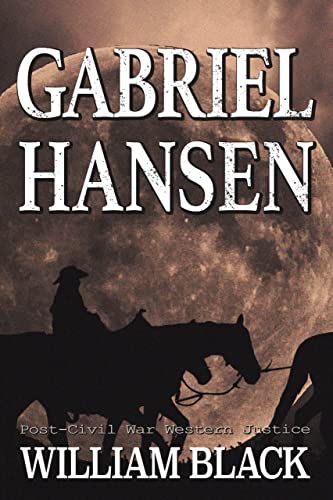 05/27/2022
Civil War veteran and cowboy Gabriel Hansen is called to serve as a deputy in order to stop Rube Bauer, an evil and unstable man who has a sinister plan to become wealthy.
Bauer's plan involves murder and illegal land sales in Arizona Territory. He wants to swoop up lands in small towns Newton and nearby Grove. But the town of Newton is an all-black settlement, which no longer trusts white authorities especially in the aftermath of the killing of a black family. The lynching has concerned officials from Tucson to Washington.
Helping the investigation is famed black lawman Baker Reed.
Both Gabriel and Baker will need all of their wits and courage to fend off Bauer and his gang. In the midst of all the dangers, Gabriel becomes enchanted by the lovely Flo Pierce.
Another classic western with respectful romance and women as strong frontier folk from author William Black.
Digital Books

In simple words, the novel penned by a Christian worldview, a way of viewing the world separated through the facts shown in the Bible, is called Christian books. It implies a sovereign God who made everyone and everything; it believes we are responsible to
God
for our decisions, promises, and activities; it feels we require forgiveness and redemption and that it comes only through the person of Jesus Christ. There are two types of Christian Books:
Christian fiction
Christian fiction books are those books that overtly display elements of Christianity in the story, mixing things like prayer, conversion, church.
Christian non-fiction
Christian non-fiction is normally overt in its use of Biblical beliefs to explain an appropriate subject.
Famous Book Quotes
"My library is an archive of longings." ― Susan Sontag
View More