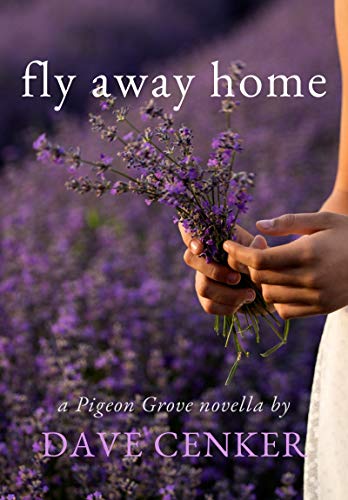 01/03/2022
Is running away from your troubles the best path to a fresh start? 
Claire Perkins struggles with her past, even as a thirty-eight-year-old woman.
While attending her abusive mother's funeral in the town where she grew up, Claire discovers a deeper emotional scar that challenges her definition of home.
No longer willing to put on a façade, buried pain triggers Claire's only logical choice: escape to a quiet place, somewhere far away from the risk of any further disappointment and heartache.
Pigeon Grove appears to be a sleepy southern locale in the foothills of the Blue Ridge Mountains. But there is a unique and underlying charm to this small town that has other plans for those looking to slip into the silence of a solitary life.
With nothing but a desire to fade into the background, this close-knit community guides Claire along a different path, in a direction that encourages her deep-seated need to connect with others.
Hank Charles is a produce shop owner full of quirky facts. Lizzie Perkins is the niece Claire hasn't seen in years because of a falling out with her brother. Jack Burgess is a sketch artist whose troubled past intersects with Claire's in serendipitous ways. If only she gives herself the chance to discover it.
Can this small mountain town help Claire connect the dots to create a life she's always imagined?
Will Pigeon Grove's beloved message answer her soulful call for guidance before the opportunity escapes her?
It's never too late to come home.
A clean love is simply a means to spell out a love story that will not include explicit sex, excessive gore and violence, and profanity. The category is started by amazon. This new category helps readers that desire the love and emotion without particulars of this romantic bedroom kitchen/car/outside / etc.--gymnastics to discover exactly what they're looking for. You may read this book with your family. This class is specially created for readers that are uncomfortable reading fantasy books with sexually explicit material, an excessive amount of blood and guts, and a lot of f-bombs.
Famous Book Quotes
"There is no friend as loyal as a book." ― Ernest Hemingway
View More