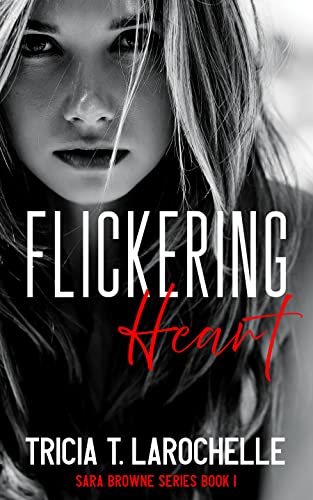 10/07/2022
Eighteen-year-old Sara Brown is about to step off a cliff. She is taking a giant leap into the world of college—a normal transition for most—but not for Sara. A car accident that scarred her body and soul—and left her orphaned—has dictated six years of isolation, but that was all in her past. She is ready to leave those dark days behind. Her new goals: make a friend, behave irresponsibly (if she'll let herself), and go on an actual date.

The last thing Sara is looking for is a complication, but that is exactly what she finds in the hot, six-foot-three blond named Scott Williams, who she meets at the beginning of the school year. Sara is drawn to Scott in a way that she cannot explain, and he seems just as into her. She wants to trust her heart, but Scott's promiscuous past keeps creeping into their lives. Jealous ex-girlfriends are one thing, but the stranger who defaces her car, sabotages her laptop, and who sends Sara threatening letters is far worse. Someone is determined to destroy her relationship with Scott and the life she is trying so hard to rebuild.

By the time Sara finds out who is behind all the trouble, her life is in shambles and she must fight with every ounce of strength and courage to save herself and the man she loves.

Famous Book Quotes
"There is no friend as loyal as a book." ― Ernest Hemingway
View More