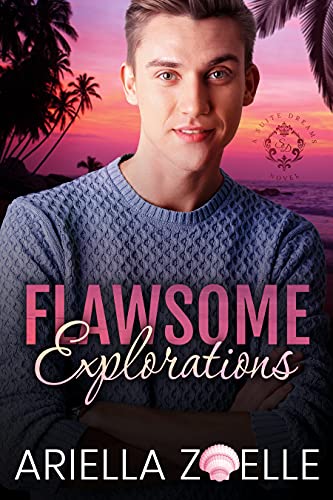 07/06/2022
Unexpected sparks fly when a shy, straight, nerdy sweetheart meets a flirtatious, sexy, older Frenchman. Is Zio brave enough to take a chance on Armand?
Fabrizio "Zio" Revello
I embrace the philosophy that nobody is perfect by studying the art of imperfection. But then I meet Armand, forcing me to completely reevaluate my world view. From his gorgeous face, teasing sense of humor, and a French accent to die for, everything about him makes me forget one very important detail: I've never been attracted to a man until him. I shouldn't let him tempt me, but the glimpse of the real Armand behind his playful flirtations makes him impossible to resist.
I've never been the adventurous type, but Armand makes me want to be brave and daring. Isn't a lifetime of happiness with a person who understands me worth the risk?
Armand Bellamy
I approach Zio in search of a no-strings-attached evening of fun to kick off my business trip to Hawaii. But I get way more than I bargained for when I discover a shy, nerdy sweetheart who finds beauty in my flaws. He even accepts the parts of my heart that I hide from the world. It makes me want to make him mine—not just for one night but for every night of the rest of our lives.
He says he's straight, but when have I ever let that stop me from getting what I want?
Flawsome Explorations is the second book in the Suite Dreams series and part of the Sunnyside universe. This novel features a bi awakening, insta love, shy/flirt, age gap, opposites attract, gay romance. If you love cute sweetness, sexy fun, and no angst stories that will make you laugh and swoon, you'll enjoy this satisfying HEA without cliffhangers. Each book can be read as a standalone or as part of the series in order.
Famous Book Quotes
""I guess there are never enough books."" ― John Steinbeck, A John Steinbeck Encyclopedia
View More