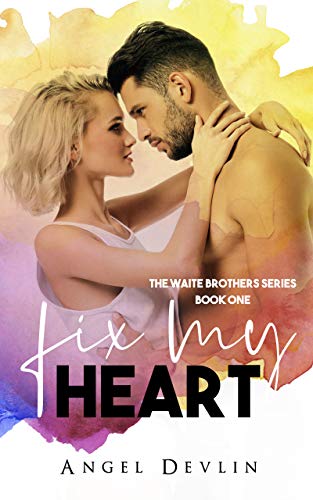 05/14/2022
Milo Waite is determined to fix her home, and her heart…

After Violet Blake buys her nan's former home, she's shocked to find it in a state of neglect.

When the local renovation company come to assess the property, builder Milo makes it his mission to ensure Violet has a safe home to live in. But he has another mission too… to capture her heart.

However buried family secrets threaten not only their budding relationship, but to tear their families apart.

When the dust settles, can Milo and Violet have a happy ever after?

Books in the contemporary fiction genre are composed of stories that may happen to real people in actual settings. The novels don't fall under other genres or categories. They often happen in precisely the same period that the reader is living (the present), with things that are now, or might be occurring, precisely the same period. The contemporary genre also contains conversational and casual dialogue and sometimes even regional dialects. Contemporary fiction novels will provide you a lot of choices to grow your life reading list. Writers, generally speaking, search for what's trending in their own time for their literary work since it lets them illuminate the weakness or strength of the society.
Famous Book Quotes
"Of course I loved books more than people." ― Diane Setterfield, The Thirteenth Tale
View More