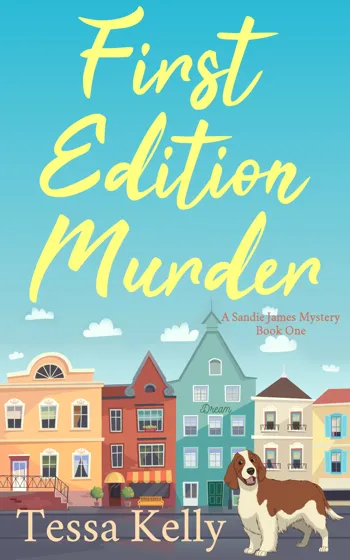 03/19/2023
Something borrowed. Something blue. Someone's dead.
For Sandie James, working at her sister's bakery is a way to pay off college debt while her literature degree collects dust, but a last-minute wedding booking wasn't on the menu. Now she and her sister have no time to spare to pull off their biggest job yet.
It seems to be going well until their dad crashes the reception and picks a fight with a guest. When that guest is later found dead and their dad is standing over the victim, the bang-up job they believed they could do takes an ugly turn.
Her dad may be a lot of things, but a murderer isn't one of them, and Sandie aims to prove it. Especially if she can get a little help from Marlowe, the family's springer spaniel, who is all too eager to leap into the thick of things.
As rumors breed fear and fear turns to finger-pointing, it's a race against time to clear her dad's name and find the killer before the killer finds her.
Start the adventure. Get this smart, fast-paced cozy mystery now!
Digital Books

Books2Read.com
Famous Book Quotes
"Think before you speak. Read before you think." ― Fran Lebowitz, The Fran Lebowitz Reader
View More