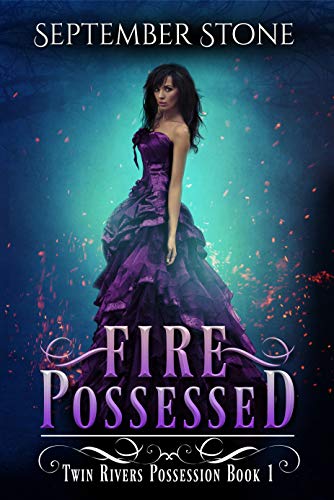 09/20/2022
One woman on a mission. Four cursed men. A primal magic that threatens to destroy them all…

Sophie has done her best to avoid the magical world for fear of the havoc her abnormal ability wreaks on other supernaturals. As a silencer who mutes the powers of those around her, she's spent her life among the mortals her defect can't harm.

But when Mother Nature pushes her from her home to do her bidding, Sophie has no choice but to venture to the magical town of Twin Rivers.

Instead of viewing her presence as a curse, four men see Sophie's arrival as a blessing. Carrigan, a psychic who hears everyone's thoughts at all times. Hagan, a bear shifter who transforms at the slightest provocation. Jonas, whose losses have left him isolated and jaded. And Valor, a vampire without conscience or remorse.

Drawn to Sophie, these irresistible men find themselves caught up in a dangerous whirlwind of magic that runs deeper than they can imagine. But Sophie can't allow her mounting attraction to keep her from her mission—because Mother's wrath destroys everything it touches.


Fire Possessed is a full length reverse harem urban fantasy adventure!

Famous Book Quotes
"Be careful about reading health books. Some fine day you'll die of a misprint." ― Markus Herz
View More