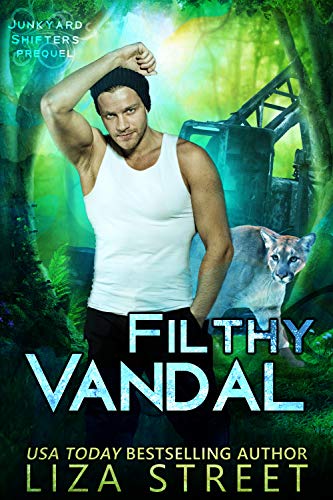 08/24/2022
A junkyard shifter prison is no place for a human woman.

A healer at heart, Caitlyn can't resist helping someone the injured or the sick. When she sees a man in a junkyard with a steel rod jammed through his leg, she rushes to his aid.

Only to realize the whole thing was a trap.

Grant, a mountain lion shifter, never should've been in the Junkyard. As an enforcer for his pride, he was the good guy who dragged the bad guys in. Now that he's stuck here, though, he has accepted his fate.

Until Caitlyn shows up.

Grant must find a way to keep her safe. The stakes are higher than ever. Not only is Caitlyn innocent and human—she's also his mate.

Filthy Vandal is a prequel novella in the Junkyard Shifters series. If you like your romance real, raw, and just a little bit filthy, buy Filthy Vandal and give the Junkyard Shifters a shot!

Famous Book Quotes
"Of course I loved books more than people." ― Diane Setterfield, The Thirteenth Tale
View More