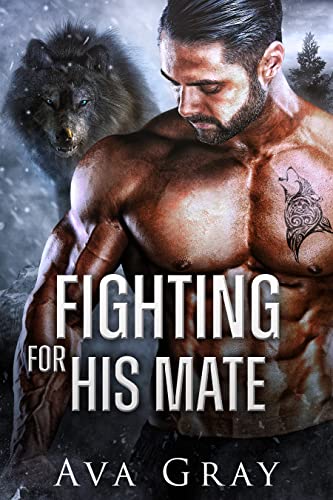 01/29/2022
I'd always seen the world in black and white. Good guys and bad guys. As a shifter that had seen too many of his kind die at the hands of Hunters, I knew who my enemies were. There were no shades of grey. That was why I volunteered to investigate a man that might be one of them, a killer of my people.
The complicated part? His daughter turned out to be my mate. Willow was beautiful, strong, and hated shifters. Her father had told her for years that we were the enemy, so I had my work cut out for me when it came to convincing her otherwise.
My pack didn't trust her. Her father wanted me dead. It felt like the whole world was against us, but I wasn't going to give up. She was meant to be mine, and I would stand up to them all to prove it. Would Willow choose to stand with me? Or was I fighting for a woman that could never love me back?
Erotic romance books are stories written concerning the growth of a romantic relationship through sexual interaction. Sex is an intrinsic part of the narrative, character development, and relationship development and may not be eliminated without damaging the narrative. To put it differently, it is fun, it's hot, and it could be prestigious. This means, where else can you spot sexy billionaires, rough war heroes, teachers that do not mind giving you D jokes. If you are passionate about your partner or love to read others' passionate sex or love story, then you should add this genre to your reading list. Here are some amazing erotic romance books online that you might like to read.
Famous Book Quotes
"A room without books is like a body without a soul." ― Marcus Tullius Cicero
View More