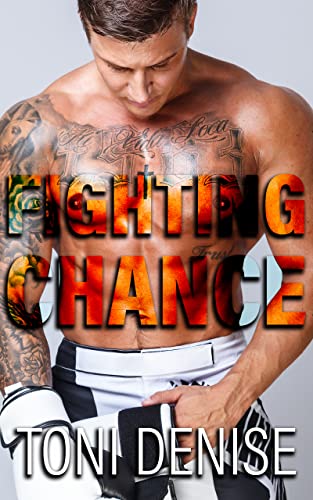 10/05/2022
Kendall isn't fearless, but to get a scoop, the reporter pulls no punches, but this story takes unexpected turns that force her to stretch well beyond her reporting skills. Everything she believes about herself is challenged when she meets Chad, a stubborn fighter who takes her breath away and simultaneously sets off alarm bells in her head.
Chad is a wanted man. Champion fighters want to fight him. Women want him to love them. Major companies want to stop the small fighting operation. And a pretty and insistent reporter wants to interview him. The more she pesters, the harder he resists…
What begins as a relatively benign interview soon turns into something neither Kendall nor Chad could have anticipated. For the first time in his life, he finds himself drawn to a woman who isn't fawning all over him, and it drives him crazy.
It takes more effort than he hoped, but when a dinner leads to a night neither will soon forget. Will she let down her guard and take him at his word or is their night together the end for them?

Famous Book Quotes
"If a book about failures doesn't sell, is it a success?" ― Jerry Seinfeld
View More