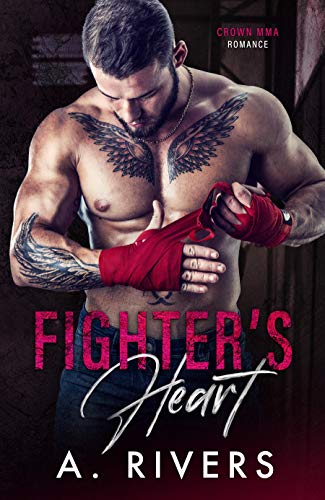 10/03/2022
He's tattooed, cocky, and hot as f*ck. The MMA superstar everyone loves to hate. Now it's my job to clean up his image…before it's too late.

I never meant to become the P.R. specialist for the biggest jerks in professional sports. Unfortunately, I built a reputation for turning douchebags into media darlings, and now I'm stuck.

I know all about men like Jase Rawlins and have the emotional scars to prove it. I want nothing to do with him, but my boss makes an offer I can't refuse. My dreams are finally within reach, and the more I get to know Jase, the more I wonder if I've gotten him all wrong. He may be bossy and infuriating, but he's hiding a heart as massive as his ego.

Can I trust the feelings growing between us when my career and his freedom are on the line?

Fighter's Heart is the first book in the Crown MMA Romance series. It's a standalone sports romance with an arrogant hero and a sassy heroine who knows how to keep him in check.

Buy Fighter's Heart to fall for a dirty-talker with a heart of gold today!

Famous Book Quotes
"If a book about failures doesn't sell, is it a success?" ― Jerry Seinfeld
View More