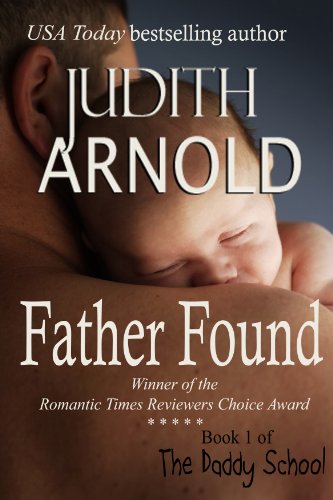 05/25/2022
Winner of the Romantic Times Reviewers Choice Award!

Book One of Judith Arnold's popular Daddy School series. Jamie McCoy is the ultimate guy: thirty years old, carefree and professionally successful as the writer of a nationally syndicated humor column called "Guy Stuff." Nine and a half months ago, he spent a week basking on the beach in Eluthera and indulging in a fling with a woman at the resort. Never did he expect to find the unplanned result of that fling—a healthy, wailing baby named Samantha—strapped into a car seat on his back porch, along with a suitcase full of diapers and infant apparel and a note informing Jamie that he's her father.

Maybe he is and maybe he isn't. But first things first. He's never fed a baby or changed a diaper in his life. He doesn't own a crib or a stroller. In a panic, he phones the nearest hospital, where neonatal nurse Allison Winslow takes his call and tells him about a class she teaches called the Daddy School.

Classes on how to be a dad are exactly what Jamie needs. But when he attends his first class and sees the tall, earnest, amazingly beautiful and even more amazingly competent Allison, he realizes that he might just need more from her than her lectures on how to hold a baby.

Jamie's efforts to be a father to this precious baby touch Allison. His sense of humor amuses her. His striking good looks turn her on. But how can she trust the sort of guy who'd sleep with a stranger on vacation, without giving a thought to the consequences? How can she give her heart to such a reckless man?

Those books that give you pleasure and laugh, we could declare them Comedy or Funny Books. Humor is a funny thing that can allow you to improve your work-life balance. Pinpointing exactly what an individual will discover funny is not a specific science. There are many different varieties of comedy, but what makes it funny is a matter of opinion. Comedy books differ from person to person since some people find them humorous while others don't. There are thousands of comedy books available in the offline or online market. Comedy books will keep you away from all-day tensions or problems that you have in your life.
Famous Book Quotes
"... a mind needs books as a sword needs a whetstone, if it is to keep its edge." ― George R.R. Martin, A Game of Thrones
View More