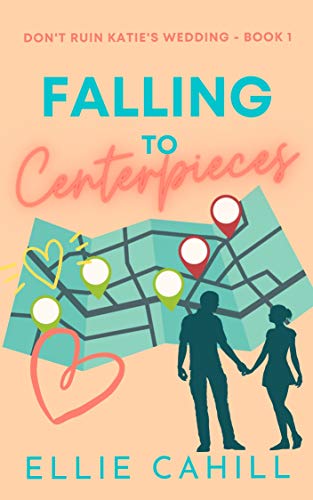 04/01/2022
The plan: best friends Clio and Nicole take a fun road trip across Michigan to deliver the centerpieces to their friend Katie's wedding, giving the groom's cousin, August, a ride for the big day. Nicole planned everything, from borrowing her mom's minivan, to hotel accommodations, and the perfect amount of sight-seeing along the way.

The reality: Nicole is having emergency surgery, Clio overslept, her car is way smaller than a minivan, and August turns out to be super hot.

The centerpieces? Enormous. The itinerary? Blurry at best. The chemistry with August? Unexpected, and very intriguing…

This is a road trip they'll never forget.

Falling to Centerpieces is a stand-alone romantic comedy that is part of the Don't Ruin Katie's Wedding Series. They can be read in any order!

Digital Books


Scribd
Those books that give you pleasure and laugh, we could declare them Comedy or Funny Books. Humor is a funny thing that can allow you to improve your work-life balance. Pinpointing exactly what an individual will discover funny is not a specific science. There are many different varieties of comedy, but what makes it funny is a matter of opinion. Comedy books differ from person to person since some people find them humorous while others don't. There are thousands of comedy books available in the offline or online market. Comedy books will keep you away from all-day tensions or problems that you have in your life.
Famous Book Quotes
"The love of learning, the sequestered nooks, And all the sweet serenity of books" ― Henry Wadsworth Longfellow
View More