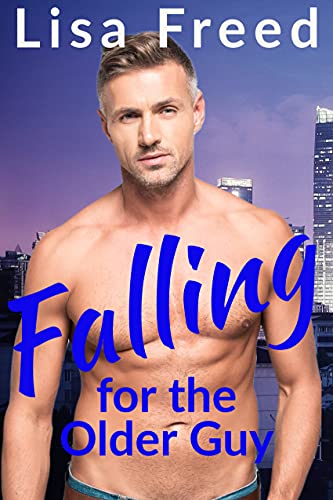 05/15/2022
Will the attraction between a young hair stylist and an older investment manager working in the same building lead to more?
Heather
I can't help noticing Mr. Tall, Blond, and Gorgeous whenever I pass by on my way to pick up lunch, but why would someone like him notice me? Other than the blue streaks in my hair. Still, a girl can dream. When I find myself alone at night and with a flat tire, I'm shocked when he offers to help and drops to his knees in his expensive suit. Maybe there's a chance for a modern-day fairytale.
Christopher
After my divorce, I've been lonely, I admit it. It's no fun going home to a big empty house that's supposed to be filled with a family. The sweet stylist next door stirs feelings in me I haven't felt before. When we share a passion-filled encounter, I'm left wondering how can I turn us into a lifetime?
Falling for The Older Guy is a short, sweet and steamy story featuring a sweet heroine and the older man who wins her heart. It's a standalone with no cliffhangers and a very satisfying HEA!
Books in the contemporary fiction genre are composed of stories that may happen to real people in actual settings. The novels don't fall under other genres or categories. They often happen in precisely the same period that the reader is living (the present), with things that are now, or might be occurring, precisely the same period. The contemporary genre also contains conversational and casual dialogue and sometimes even regional dialects. Contemporary fiction novels will provide you a lot of choices to grow your life reading list. Writers, generally speaking, search for what's trending in their own time for their literary work since it lets them illuminate the weakness or strength of the society.
Famous Book Quotes
"I lived in books more than I lived anywhere else." ― Neil Gaiman, The Ocean at the End of the Lane
View More