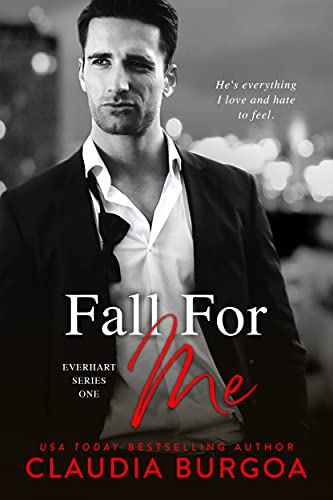 03/15/2022
He has it together.
I'm falling apart.

I came to the City with the dream to make it on Broadway.

But instead of hitting it big, I couldn't be at a bigger dead-end if I tried. I'm a receptionist at my little sister's company and living with my grandfather. If it wasn't for my family, I'd be destitute.

When Hunter Everhart walks into my office, my life goes from bad to humiliating.

He saved me on the worst night of my career. And for some reason, the big shot lawyer thinks he can actually fix my life.
But he's only seen the veneer. There are so many cracks, I can't let him get too close.
But for some reason when I'm with him, I feel something other than numb.
And I'm starting to believe that he would do anything for me...if I let him.
Even fall for me.

Fall for Me is an inspiring contemporary romance of finding love and starting over after your world has fallen apart. This page-turning love story will break and mend your heart as Willow and Hunter fall in love and fight to stay together. This is the first book in the Everhart Brothers series by USA TODAY Bestselling Author Claudia Burgoa.

Digital Books





Books in the contemporary fiction genre are composed of stories that may happen to real people in actual settings. The novels don't fall under other genres or categories. They often happen in precisely the same period that the reader is living (the present), with things that are now, or might be occurring, precisely the same period. The contemporary genre also contains conversational and casual dialogue and sometimes even regional dialects. Contemporary fiction novels will provide you a lot of choices to grow your life reading list. Writers, generally speaking, search for what's trending in their own time for their literary work since it lets them illuminate the weakness or strength of the society.
Famous Book Quotes
"The world was hers for the reading." ― Betty Smith, A Tree Grows in Brooklyn
View More