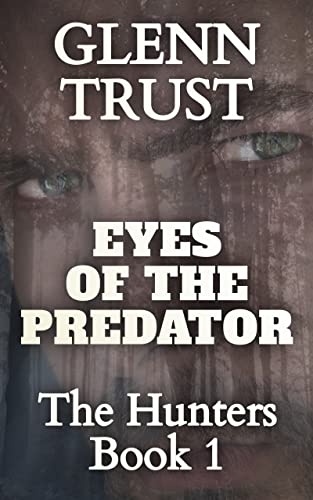 01/29/2022
*Mature content. May not be suitable for some readers.*
There was terror in her eyes ... He smiled.
He could be anyone. He looks like everyone. He looks like ... us.
Within hours a backwater south Georgia county will be rocked by two seemingly unrelated murders that signal the arrival of a serial killer in the rural Southland. Hunting the killer and preventing the next brutal murder falls to a plainspoken country deputy and two agents of the Georgia Bureau of Investigation (GBI).
It's A Race Against Time
GBI agents Bob Shaklee and Sharon Price know that Deputy George Mackey is a natural hunter and if anyone can find the sadistic killer, Mackey can. But Mackey, haunted by his own demons can only wonder if he will be late again. It is his greatest fear.
Written By Bestselling Author, Glenn Trust!
Fans of Law and Order, CSI, and House of Cards will love this gripping mystery crime thriller!
Scroll Up And Grab Your Copy of Eyes of the Predator Today!

Digital Books

Historical fiction is a literary genre in which the narrative takes place in the past. Historical books capture the particulars of the time as correctly as possible to get authenticities, such as societal norms, ways, habits, and traditions. Historical fiction is put in a real location during a culturally recognizable moment. The facts and the actions from the narrative can be a mixture of real occasions and ones in the writer's creativity as they fill in the gaps. Characters may be pure fiction or based on actual people. But what about them and their look and attitudes, how they talk, and issues that they face, everything which should match the era.
Famous Book Quotes
"Many people, myself among them, feel better at the mere sight of a book." ― Jane Smiley
View More