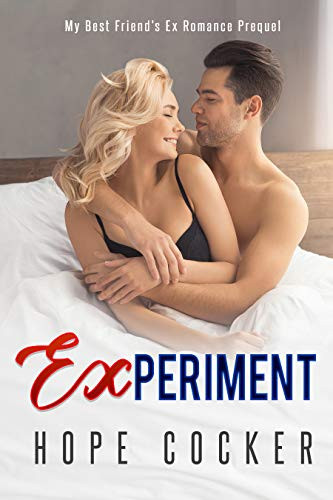 11/09/2022
Discover your new Romantic Comedy series by Bestselling Author HOPE COCKER


Experiments rarely go as planned !!

On the night of her best friend Hannah's 21st birthday, Mina catches a glimpse of a man who seemed to be exactly her type. There's just one problem, he was no stranger to Mina's best friend. When Hannah says go for it, Mina isn't sure what to do.

Chris ended things with Hannah on good terms. When he arrived, he wasn't looking for anything more than a fun night with friends. When he spotted Mina, he knew she was exactly his type.

Their instant-attraction to one another pulled them into a night of unforgettable passion. Will this experiment in the bed leave these two wanting more, or was this just another one-night stand for both of them?

Famous Book Quotes
""There is no mistaking a real book when one meets it. It is like falling in love."" ― Christopher Morley, Pipefuls
View More