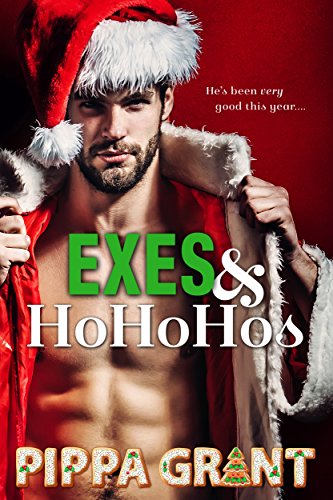 04/11/2022
He's been a very good boy this year...


Eight years ago, I let the woman I love walk away over canned cranberry sauce. And it was the worst mistake of my life.


So when she shows up to play Santa for my daughter's preschool Christmas party, you're damn right I'm going to try to get her back.


Except Kaitlyn Holly's lost all of her Christmas cheer. Which means it's my job to help her get it back. No matter what it takes.


Exes and Ho Ho Hos is a short, sexy, standalone Christmas romance told in alternating first person, complete with reindeer, a Santa brawl, and a little mishap on the most iconic skating rink in New York City. It stands alone and has a merrily ever after. 

Those books that give you pleasure and laugh, we could declare them Comedy or Funny Books. Humor is a funny thing that can allow you to improve your work-life balance. Pinpointing exactly what an individual will discover funny is not a specific science. There are many different varieties of comedy, but what makes it funny is a matter of opinion. Comedy books differ from person to person since some people find them humorous while others don't. There are thousands of comedy books available in the offline or online market. Comedy books will keep you away from all-day tensions or problems that you have in your life.
Famous Book Quotes
"Books are mirrors: you only see in them what you already have inside you." ― Carlos Ruiz Zafón, The Shadow of the Wind
View More